Discover the site to make savings and more space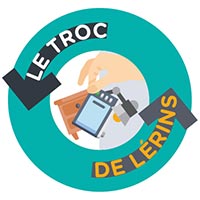 The "Troc de Lérins" service is temporarily suspended and the platform can no longer be accessed on line.
The service-provider who works with us on this waste reduction project has unfortunately had to cease his activity for economic reasons related to the healthcare situation.
We apologise for the inconvenience and are doing everything possible to offer you an equivalent service as soon as possible.