Shopkeepers celebrate autumn!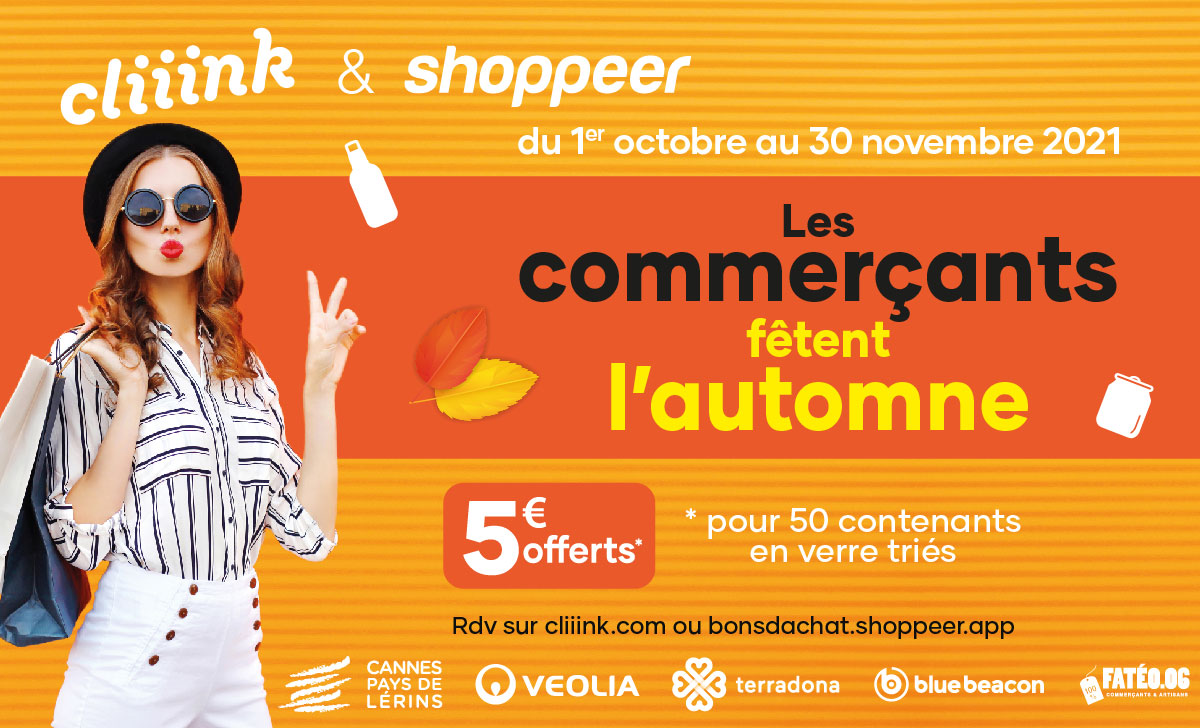 The support operation for shopkeepers is back!
From 1 October to 30 November, benefit from 5€ vouchers with no conditions attached, at a selection of local shops
To participate, you simply need a Cliiink account to accumulate points every time you deposit glass packaging in a disposal bin equipped for the scheme.
50 points = 1 voucher worth 5€.
Vouchers can be used in shops that are partners of the Cliiink and Shoppeer Cannes Lérins platforms. Vouchers are valid without any minimum purchase, and can be cumulated.
Launched by the Agglomération Cannes Lérins, the « Shopkeepers Celebrate Autumn » operation aims to provide support for local shopkeepers while boosting the sorting of glass!

As part of its pro-active policy in the fields of protecting the environment and encouraging the sorting of waste, the Agglomeration launched the Cliiink® scheme throughout its territory, in partnership with Véolia and the Terradonna company.
So what is Cliiink?
With each glass container (bottle, small pot, jar) deposited in these glass bins, one point is credited to the subscriber's account. Users can then exchange their points for discount vouchers at local stores or give them as donations to charity organisations.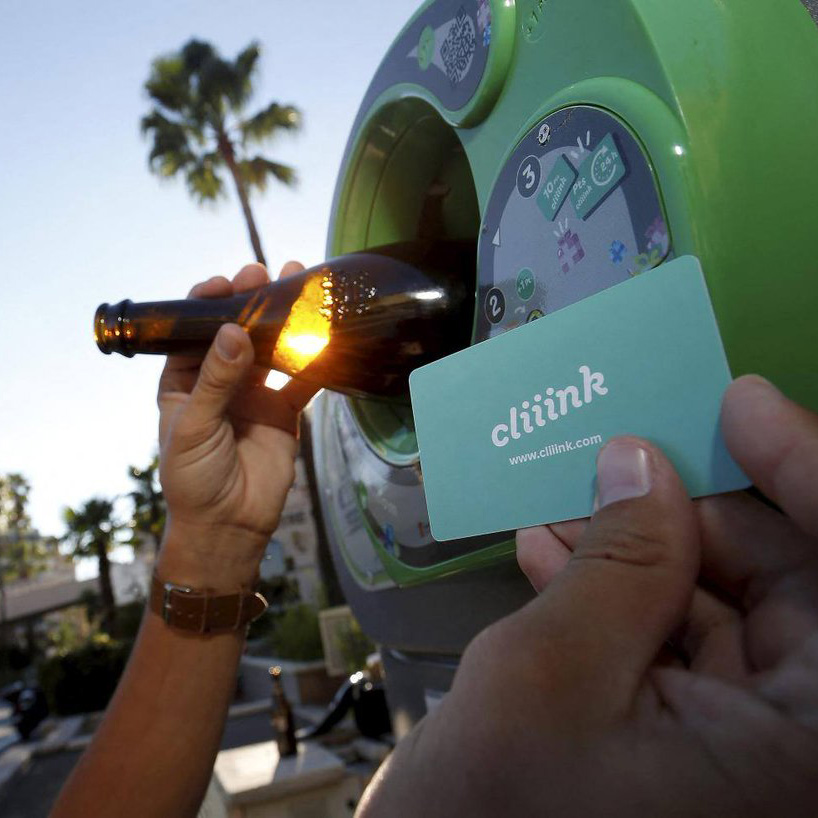 How do I get started?
To use Cliiink, you simply need to download the free Cliiink app or pick up a Cliiink card from a Town-hall or Town-hall Annex all over the Cannes Lérins Agglomeration.
This technological tool, both playful and innovative, serves a double purpose:
• o encourage the sorting of glass
By rewarding the sorting of glass packaging, the scheme enables selective sorting to increase by 30% per year, and thus reduce the volume of household waste while improving collection frequency and lowering the impact on the planet.
• To support proximity shops and highlight associations
Shopkeepers lie at the heart of the scheme, with our desire to pay tribute to their activities by widening their scope.
Today, 100 glass deposit bins are fitted with the Cliiink device on the Agglomeration's five communes, and about 100 shopkeepers have become partners of the scheme.