Best anti-waste practices:
reduce, reject, repair, re-use

Giving our objects a second lease of life is easier that one might imagine. There are many ways of making use of old items we no longer need, rather than throwing them away!
Give, sell, exchange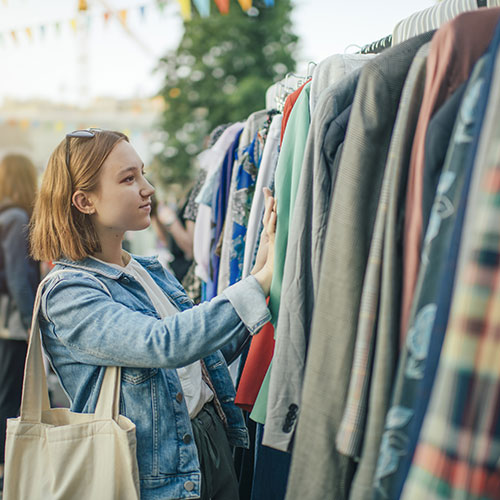 Pour les vêtements, les petits appareils électriques et électroniques, les meubles, plusieurs solutions simples existent !
Give, sell : Donating things to a charity association (Emmaus, Secours Populaire…) rather than throwing them away enables you to reduce the volume of waste to be processed while making someone happy to receive items you no longer use. Flea-markets, garage sales and on-line exchange platforms are all opportunities to give your belongings a second lease of life and benefit from good deals. Take advantage of the Troc de Lérins, the on-line donation/sale/purchase platform of the Cannes Lérins Agglomeration!
Repair : You can get in touch with the various RepairCafés located within the Agglomeration.
Learn more
A "Ressourcerie" is currently being considered by your Cannes Lérins Agglomeration.
Opt for re-usable bags
Plastic bags are very high pollutants and present a real danger for people and the environment. Opt for re-usable bags made of fabric or thick plastic, carriers or baskets, when you go shopping.
To reduce the considerable impact of single-use plastic bags on the environment, their availability has been prohibited at checkouts since July, 2016. Opt for re-usable bags: whatever the material, they are solid and can be washed.
Some single-use bags, bio-based and compostable, are still authorized if in direct contact with food. Here again, you can reject plastic. The trick? With big vegetables, you can stick the weight tag directly on top. Small bags for loose items alo exist in washable materials!
Avoid over-wrapping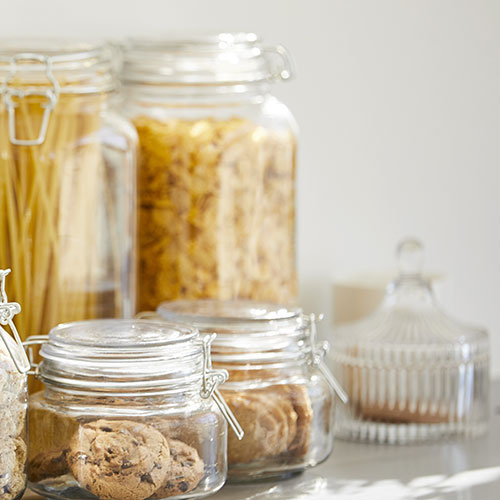 Over-wrapping is excessive packaging that does not fulfill the necessary functions of protecting the product, people's safety or consumer information. This needless material raises the cost of products and the volume of waste.
You can limit your consumption of packaging totally effortlessly:
• give preference to products sold loose while bringing your own containers,
• avoid products packed in individual portions,
• give preference to recyclable and re-usable packaging: glass and aluminium can be recycled to infinity.
Reduce your use of paper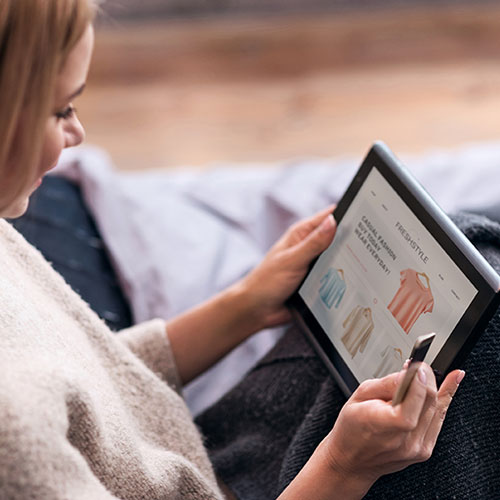 Even when sourced from sustainable forestry management, the production of paper is still a source of pollution (pulp bleaching, ink components). Certain reflexes enable you to reduce your consumption without being deprived.
You can easily lower your consumption and the volume of your paper waste:
• by only printing important E-mails,
• by saving documents on an external hard drive,
• by buying recycled paper,
• by placing a "STOP PUB" (NO ADVERTISING) sticker on your letter-box.
NB: "STOP PUB" stickers are available from your town-hall and Town-hall annex.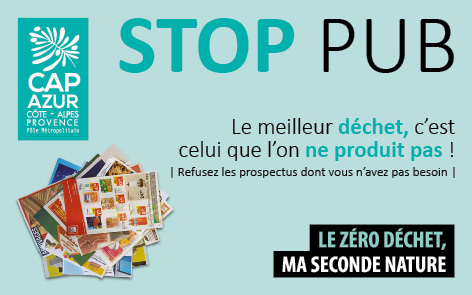 Reduce your use of plastic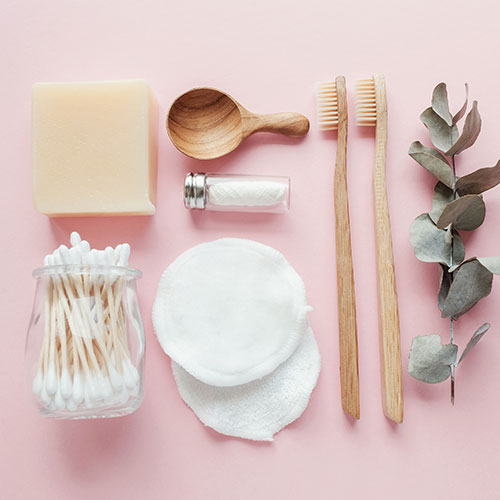 France produces 66 kilos of plastic waste per inhabitant per year. Which contributes to the dumping of 80,000 tons of plastic into nature each year. You can act on an everyday basis to diminish this production of plastic waste.
Simple actions help us to reduce the use of plastic. For example, by using a glass or aluminium flask, or a cup in the office, you will avoid using plastic beakers or bottles that are hard to recycle.
Learning to do without plastic is a good habit to adopt to anticipate developments provided for by decree N° 2019-1451 of 24 December 2019 in the Egalim Law, which details the Energy Transition Law of 17 August 2015. After single-use bags, prohibition will be extended in 2021 to new plastic products:
• disposable tableware: beakers, glasses, plates and cutlery,
• water bottles in school canteens,
• traws and stirrers,
• cotton swabs.
Drink tap water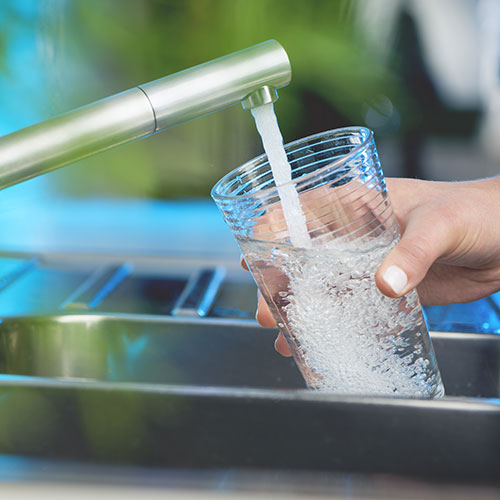 Tap water beats all the competition: available 24/7, it is up to 300 times less expensive than bottled water, does not generate any plastic waste and, above all, it keeps us healthy.
Tap water provided in the Cannes Lérins area mainly comes from catchment of natural springs located at the top of the watersheds of La Siagne and Le Loup, endowing it with excellent quality. Its chemical composition and quality in terms of taste are, in fact, comparable to those of some bottled mineral waters. Furthermore, water distributed by the SICASIL is subjected to permanent controls with 4 analyses per day to ensure a result conforming 100% to norms of healthiness.
Unlike mineral waters, tap water requires no packaging: it saves resources and lowers the volume of waste products. Finally, it costs from 100 to 300 times less than bottled water.
Make your own products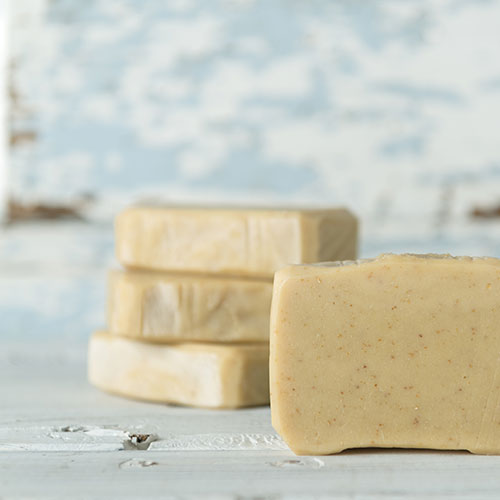 Some home maintenance and hygiene products available from supermarkets are usually over-packaged and inundate our rubbish bins. They can also carry health and environmental risks due to the possible presence of chemical perfumes, sulfates, parabens, solvants or even hydrochloric acid.
One solution combining healthcare, respect for the environment and savings is to make these products yourself!
For cleaning products (detergents, floor cleaners, disinfectants…): white viengar, lemon juice and baking soda are natural, biodegradable, and less dangerous for the environment.
For cosmetic products: beeswax, white clay and Marseille soap often suffice to make products for everyday use (creams, deodorants, toothpaste…). With a few basic ingredients, you know exactly which ingredients to which you are exposing your home and the environment. By storing your products in washable and re-usable recipients, you also avoid consumption of packaging. Furthermore, homemade products are very often cheaper than those sold in shops.
You don't have the time?
If the homemade solution is not for you, you can opt for products with labels such as Nature & Progrès, but also Ecolabel or Ecocert, or products sold loose.
To go one step further:
To become a Zero Waste Family or organize zero-waste workshops in community settings (high schools, hospitals, associations), you can contact the a Direction Relation Usagers Collecte:
Tél. : 04 89 82 20 22 – collecte@cannespaysdelerins.fr
Discover Zero Waste
Replace disposable by washable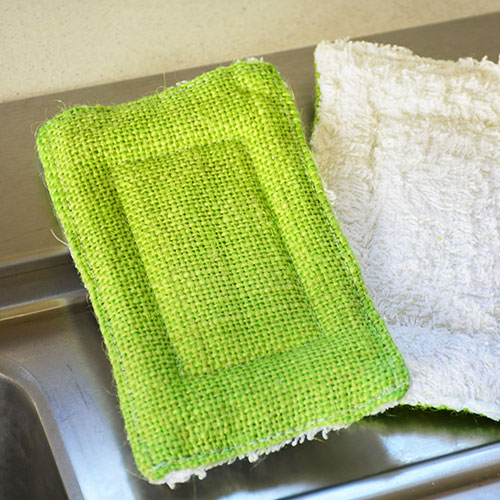 Sponges, paper towels, household wipes, nappies, cotton swabs, cotton wool make-up remover for hygiene: many products now exist in washable versions.
Disposables promised to simplify our lives. The result has been overflowing trolleys, longer shopping receipts and bins to be emptied each and every day!
Just as easy to use, mindful of your health, cost-effective and significantly limiting the production of waste, these washable products are also more economical over the long term.