Composting your organic waste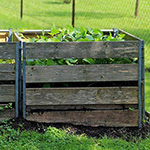 Organic waste accounts for over 30% of the volume in our bins. Composting is a smart solution for reducing household waste and improving organic waste management. Several options exist, depending on your lifestyle.
Composting enables you to reduce the quantity of household waste, optimise costs related to its collection and treatment, and lower the impact of our everyday lives on the environment. The compost obtained is a natural fertilizer, free, and of excellent quality to upgrade your garden's fertility.
Composting is easy to set up either alone or in a group. You simply have to place your cooking leftovers (peelings, egg shells, coffee residue…), your home refuse (paper towels, non-illustrated newspapers…) and small items of garden waste (leaves, flowers, lawn trimmings…) in a compost bin at the bottom of the garden of your house or apartment building.
Compost maintenance is simple but must be regular:
check that a good level of humidity is maintained,
diversify new additions to ensure a balance between wet and dry,
stir the entire contents to re-oxygenate them and avoid bad smells.
Learn more
Good management of toxic waste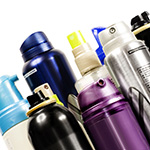 Paint, glue, diluents, acids, lightbulbs, X-rays, batteries, aerosols… tips are specially equipped to take care of them.
These products present a high risk for the environment, as well as for collection and treatment personnel, and demand special attention at the end of their lives. Do not throw them into your household waste bin. You can drop them off at the tip nearest to your home, or benefit free of charge from the "Relais Tri Mobile" (Mobile Sorting Centre).
NB: Access to a tip and the deposit of waste are free of charge for private individuals for up to 3 tons per year and per household.
Learn more about the "Relais Tri Mobile"
Locate your nearest tip
Sorting healthcare refuse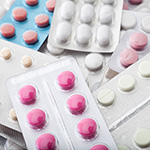 Most of the refuse linked to healthcare is comparable to household waste and cannot be sorted. 15% of this refuse is, however, considered dangerous for both people and the environment, and requires special attention at the end of its life.
Unused medicine should be returned to the pharmacy. Cardboard packaging and empty aluminium blister packs are recyclable and can be placed in the yellow bin.
Infectious clinical waste (DASRI) is dangerous: syringes, pen needles, pre-assembled catheters… It is very important that they are not discarded like ordinary household waste.
For patients undergoing self-administered treatments, these waste products must be thrown into specific collectors, also called individual "yellow boxes". You can obtain these boxes free of charge from your usual pharmacy. You must it return it to the same place once full, or when your treatment is finished. These boxes make it possible to store, then eliminate, healthcare refuse in all safety. It is estimated that 1,500 agents per year suffer accidental pricks on sorting chains…
NB: Your yellow DASRI box will not be accepted under any circumstances by a tip in the Cannes Lérins territory.
Re-using garden waste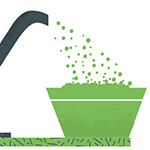 Gardens produce all kinds of green waste: dead leaves, lawn and hedge trimmings, branches… Instead of putting them in the bin, you can re-use them directly in your garden with a composter, or as mulch.
To simplify the procedure, the Cannes Lérins Agglomeration offers a solution for shredding green waste right at home with the "Broyez du vert!" (green shredding) service. By keeping shredded garden waste at home, you avoid trips to the tip and reduce the quantity of waste to be treated. Shredded green waste can be used as natural mulch. Placed around the foot of your plants, it protects fragile soils, limits the proliferation of invasive plants and watering by reducing evaporation of water in the soil. Mixed with compost, it encourages a balance between wet and dry, and limits bad smells. Otherwise, you can also take it to the tip where it will be used to make compost on a wider scale.
Access to a tip and the deposit of waste are free of charge for private individuals for up to 3 tons per year and per household.
Learn more
Cork donations
Within its territory, the Cannes Lérins Agglomeration works in partnership with France Cancer. This association salvages corks and synthetic bottle stoppers.
Once recovered, they are sold to partner recyclers. The funds thus collected enable the association to finance research at the INSERM Nice and CNRS Sophia-Antipolis. Corks are ground to be transformed into acoustic and thermal insulation panels for buildings, floor and wall coverings. Synthetic stoppers are recycled into textile fiber for the plastics industry.
Consult the France Cancer website to locate collection points
Learn more
Don't forget clothing donation bins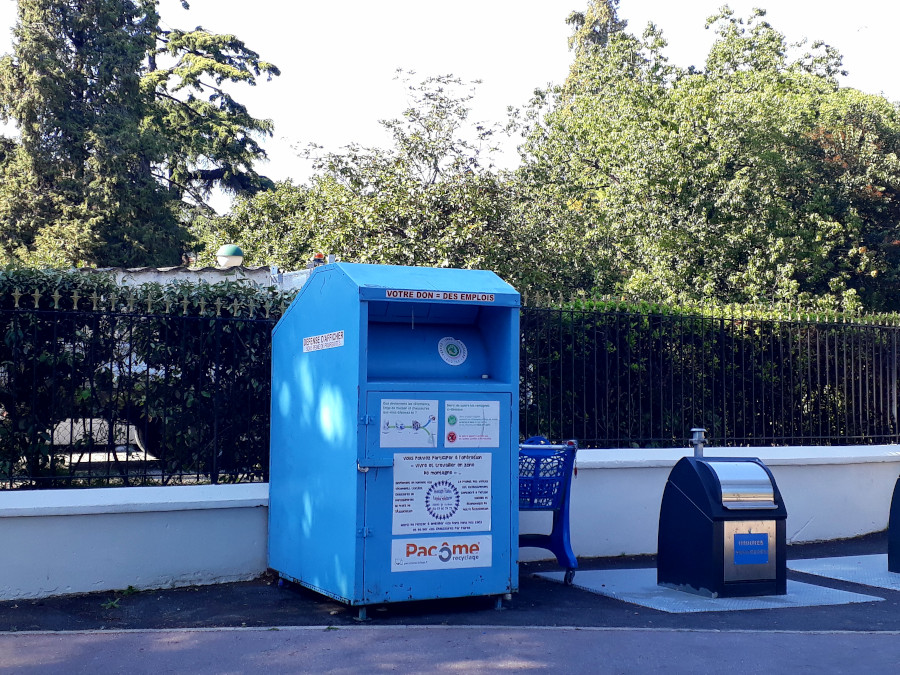 Even when used or torn, old clothes can still be of use. To assist your recycling contribution, the Agglomeration, in partnership with the eco-organization Re_fashion, places a network of 75 textile collection bins at your disposal all over its territory.
All used textiles can be donated for upgrading, whatever their condition:
Clothes, underwear and accessories
Shoes, except technical footwear (rollers, ski shoes…)
House linen
Your articles should be deposited clean, dry and in a tightly closed bag. Shoes must be attached as a pair.
The textiles collected are then sorted, re-used or recycled depending on their condition. 97% of them are recycled:
About 60% of the clothes are re-sold either directly in solidarity boutiques within the Alpes-Maritimes or elsewhere in France;
About 22% are recycled into cleaning cloths;
15% made of natural or synthetic woollen materials are destined to be unravelled to produce felt or for spinning/weaving of natural materials;
The 3% rejected are upgraded as Solid Recovered Fuel.
Locate all the textile donation sites on the Re_fashion website.